gailanng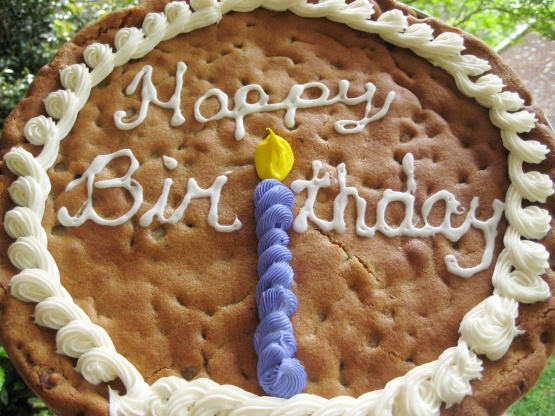 I got this out of my JC Penny/United Way Cookbook 1996. I've made this several times when the boys were younger - they loved it and they loved helping decorate them.
Cream butter and sugars.
Add egg and vanilla.
Mix on low speed, add dry ingredients.
Mix well. Stir in Chocolate Chips or M&Ms.
Spray a 12 inch round pizza pan with Pam and spread cookie dough evenly to the edges.
Bake at 325 degrees F for 15 to 20 minutes, or until light golden brown.
When cool, decorate as desired.