Bird's Strawberry Cake With Lemon Filling
Prep 20 mins
Cook 30 mins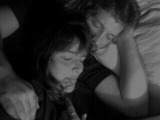 One of my favorite desserts. You can make a 9x13 sheet cake, or choose a 3-layer cake. Most of the time I just use a can or two of lemon pie filling, but if you'd like to make your own microwave-easy lemon curd, The recipe is included (which is best made by making the lemon curd the day before. Makes 3 1/2 cups of curd).
Directions
LEMON CURD: In a microwave safe bowl mix sugar, cornstarch, salt, egg yolks, half and half, and lemon juice. Whisk until blended.
Place in the microwave and cook on high for 2 minutes. Remove and whisk to smooth. Repeat this two times until pudding has thickened.
Add in the butter and vanilla. Mix well until the butter is melted.
Cover with plastic wrap directly on top of the filling and chill at least 4 hours (overnight is best).
CAKE: Make cake according to package directions. (You can either make a 9x13 cake or a layer cake. I usually use 3 round cake pans, and make a tri-tier cake). Cool completely.
ASSEMBLY: Spread lemon curd over top of cake for a 9x13, and top of first and second layer only if making a layer cake.
Spread cool whip over top (and sides if making a layer cake). Refrigerate 4-8 hours.
Garnish with fresh strawberry slices. Serve. (Keep leftovers refrigerated).
Most Helpful
Loved the combination of the strawberry and lemon flavors!! I made my own lemon curd recipe from a ice cream pie recipe I have posted, as I knew I liked the strong lemon flavor of it, but otherwise, followed as written. I also enjoyed the less sweet cool whip for a frosting. Thanks for sharing. Made for PRMR Tag Game.
This cake is light and refreshing, I love it for a summer treat. I especially think that the whipped cream topping makes it seem very light. The flavors are marvelous together, my sister and I couldn't believe how simple it was to put together using a box cake mix, a jar of lemon curd from the grocery store and a container of Cool Whip!

Great recipe! One mistake in the ingredients list, though - it calls for 1/3 cup water in the cake, while the directions say to follow the package directions for making the cake, which call for 1 1/3 cups of water (which is what the ingredients list should say.) Just in case we have some novice bakers out there trying this for their first baking experience. Wonderful cake, Bird - can't wait to try some of your other recipes.