Bird's Orange Chipotle BBQ Sauce
2Bleu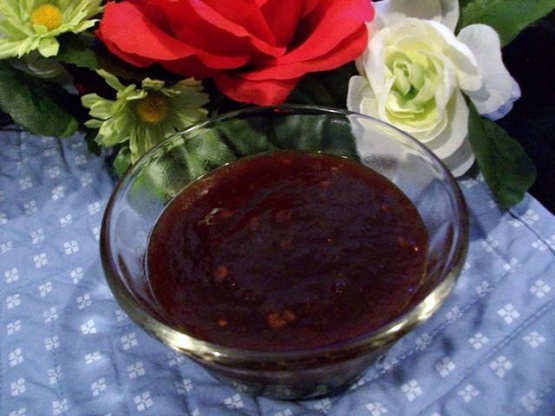 If you like sweet with lots and lots of heat, this is a great sauce. I created this for Buddha and my nephew, since they never seem to get enough 'fire' for their tastebuds. Serve your grilled meat with ranch dressing at the table for a wonderful new level of flavor. (It's also great for your guests who need the heat turned down). Enjoy :)

I made this on Saturday night for to use on ribs when we had the boys over for the hockey game. Great flavour, especially when combined with a chipotle rub during the cook time. Spicy enough to make your lips tingle a bit, and just a hint of orange. Thank you for this recipe! We all really enjoyed it!
Using a small food processor or an immulsion blender, mix all ingredients well. Simmer over low heat in a small saucepan until reduced and thickened to your liking, about 20-30 minutes.
Grill chicken, pork, ribs, or even burgers. Brush with sauce the last 5-10 minutes of cooking.