Bird's Orange Chipotle BBQ Sauce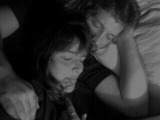 If you like sweet with lots and lots of heat, this is a great sauce. I created this for Buddha and my nephew, since they never seem to get enough 'fire' for their tastebuds. Serve your grilled meat with ranch dressing at the table for a wonderful new level of flavor. (It's also great for your guests who need the heat turned down). Enjoy :)
Directions
Using a small food processor or an immulsion blender, mix all ingredients well. Simmer over low heat in a small saucepan until reduced and thickened to your liking, about 20-30 minutes.
Grill chicken, pork, ribs, or even burgers. Brush with sauce the last 5-10 minutes of cooking.
Reviews
Most Helpful
I made this on Saturday night for to use on ribs when we had the boys over for the hockey game. Great flavour, especially when combined with a chipotle rub during the cook time. Spicy enough to make your lips tingle a bit, and just a hint of orange. Thank you for this recipe! We all really enjoyed it!
Very good. The sweet, spicy, salty and acidic elements were right on. I made as written except used 3 cloves of garlic and powdered ginger as that's what I had on hand. I also used Orange Marmalade sweetened with Splenda as I am diabetic and had to cut the sugar somewhere. I used this on bone in pork chops and can't help but think it would be wonderful on some babyback ribs!! Thanks for a great BBQ sauce.

This is truly a 5-star recipe. We first put it on grilled chicken. The smoky-spicy-sweet sauce worked great with the grilled flavor. There is a good bit of sugar in the sauce, so don't put it on until the last few minutes of grilling unless you want charcoal! We also served this sauce with meatballs at my daughter's birthday party--definitely a hit with the adults. Several people requested the recipe. Thanks for sharing this one!