luvmybge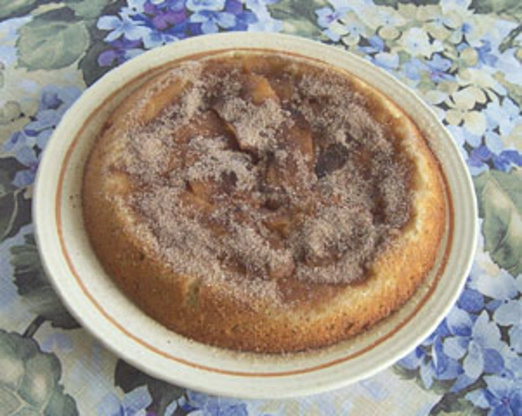 Here's an easy one for ya. Plain and simple. I usually thinly slice the apples with the slicing disc on my food processor and away they go. Enjoy with a dip of your favorite ice cream.
Divide apples evenly between two greased 9-inch pie plates; set aside.
In a mixing bowl, combine flour, sugar, baking soda, cream of tartar, sour milk and egg; mix well.
Divide batter and pour over apples.
Bake at 350° for 25-30 minutes or until pies are lightly browned and test done.
Immediately invert onto serving plates (so apples are on the top).
Combine all topping ingredients; sprinkle over apples.
Serve warm.