Bird's Famous Macaroni and Cheese
Prep 20 mins
Cook 20 mins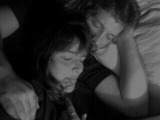 A fabulous always-requested recipe! I stongly suggest buying block cheeses and grating/shredding them fresh for the most flavorful macaroni and cheese you will ever taste. For a healthier version, try Bird's Famous Macaroni and Cheese (Lite).
Directions
Preheat oven to 350 degrees Fahrenheit. Melt butter in large saucepan over medium-high heat.
Stir in flour, salt, dry mustard and pepper until smooth. Gradually stir in milk and heavy cream, stirring continuously until thickened, about 10 minutes.
Remove from heat. Stir in cheeses (a little at a time) and mix until smooth and cheese has melted.
In a large bowl, pour cheese mixture over macaroni, mixing well. Place mixture into a greased 9x13 baking pan. Sprinkle seasoned bread crumbs on top. Bake for 25-30 minutes.
Most Helpful
Very nice mac n cheese recipe which was enjoyed by DS and myself for lunch!! I made this for 6 servings although omitted the bread crumbs as we don't care for them on our mac n cheese in my family. This is very similar to the way I make our mac n cheese except for the dry mustard, parmesan and bread crumbs. We loved the addition of the dry mustard and parmesan cheese but next time would maybe cut back some on the salt and I love salty. I used freshly grated parmesan and cheddar so maybe the parmesan was extra salty??? Thanks 2Bleu for sharing a slight twist to my normal recipe!!!
Wonderful, wonderful! The farm was just begging for some comfort today. I had a good box of unopened elbows sitting there in the cupboard and this seems like the only choice to make....this recipe looked like it would beat my mac/cheese anytime, because the ingredients look divine. I did not change one thing about this recipe. Followed it exactly, and I wouldn't change anything about it. Just to *tried and true* to change. Try this! You will never regret it, especially on a day when comfort is first and foremost. Thanks, 2Bleu!

Very nice macaroni and cheese that we enjoyed, but I think next time I will leave off the crumb topping and just let the macaroni brown ever so lightly on top!