Bird's Famous Macaroni and Cheese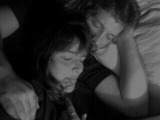 A fabulous always-requested recipe! I stongly suggest buying block cheeses and grating/shredding them fresh for the most flavorful macaroni and cheese you will ever taste. For a healthier version, try Bird's Famous Macaroni and Cheese (Lite).
Directions
Preheat oven to 350 degrees Fahrenheit. Melt butter in large saucepan over medium-high heat.
Stir in flour, salt, dry mustard and pepper until smooth. Gradually stir in milk and heavy cream, stirring continuously until thickened, about 10 minutes.
Remove from heat. Stir in cheeses (a little at a time) and mix until smooth and cheese has melted.
In a large bowl, pour cheese mixture over macaroni, mixing well. Place mixture into a greased 9x13 baking pan. Sprinkle seasoned bread crumbs on top. Bake for 25-30 minutes.