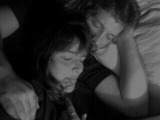 This is a simple way to dress up a can of corn. The flavor is spectacular.
Directions
Melt butter in a saucepan over medium heat. Add remaining ingredients.
Simmer uncovered and stir occasionally for about 10 minutes (if using frozen corn, heat covered for 10 minutes, then uncovered an additional 10 minutes).
Most Helpful
Loved this! Used a bag of frozen corn. Tasted just like fresh sweet corn. I can't wait to make it for my niece, she is a true Iowa girl...loves her corn! Thanks for the recipe!
I used 1/2 T. of Salt. Corn just needs just a little bit of help sometimes. Your recipe did the trick. Thank You for the recipe. Very Very Good. Hugs
I made our corn this way for DH's family X-mas......so good. I loved how the sugar made it taste like fresh from the cob. Thank you for posting.