Bird's Easy Shrimp Scampi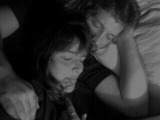 This is a very simple and versatile recipe.
Directions
Dry shrimp on a layer of paper towels to remove excess moisture. Place shrimp in a bowl and toss with paprika. Set aside.
Heat oil and butter in a large saute pan over med-high heat. Add garlic and sauté for 1 minute.
Add wine, salt and pepper and reduce by half. Add shrimp and cook on one side about 2-3 minutes to sear. Do not shake the pan at this point and it's important not to overcrowd the shrimp to sear and caramelize properly.
After one side is seared, begin to shake the pan and toss shrimp to continue cooking another minute or two. Sprinkle with parsley (and also the optional seasoned bread crumbs if using) and saute'/toss one more minute. Garnish with lemon wedges and serve.
Most Helpful
I squirted the lemon right in with the wine while preparing it. We loved it! I served it over linguine and had a small salad on the side with garlic bread. What a great combination and a great meal!
Oh wow, wow, yummy, yummy, quick, flavorful, and did I mention yummy? I had to make a couple changes. I was only able to afford cooked tail-on, deveined frozen large shrimp (the 1lb bag was on sale). I decided to halve this recipe. While thawing the shrimp in a strainer, I snapped off the tails. I used 1/2 tsp paprika for approx 1/2 lb shrimp. I used 2 tsp jarred, minced garlic for the fresh. For the wine, I got one of those mini bottles of white wine (Sutter Home Chardonnay) and used 1/4 cup. I used a pinch of salt and a couple pinches black pepper. Instead of lemon wedges, I added 1 tsp of lemon juice along with the shrimp to the reduced wine mixture. I used the amt of olive oil called for and for the butter, I used the same amt called for, but used Smart Balance with Flaxsweed OIl spread. I also added 1tsp dried parsley flakes a few mins before the shrimp was removed from heat. I cooked the shrimp for several mins so it could steep in the sauce, even though they were already fully cooked. I'm really glad I made the full amt of "sauce". I served this atop recipe #256215 for a very quick and flavorful supper. I would definitely make this again! Bf seemed to enjoy it, also. I made this for Please Review My Recipe. Thanks for sharing, Bird! Shrimp Scampi is one of my all-time fave dishes, so this will be a happy addition to my faves cookbook.
I followed the directions down to the minute and this was the absolute best shrimp I've ever made. As far as ingredients, I added a tiny amount of powdered cayenne pepper to the pan as I sauteed the garlic. The white wine I had on hand was Pear wine. It was a little sweeter than I thought I should use, but there was a little left in the bottle and I didn't want to open a new one! PS I'd give it 10 stars if I could! P