Bird's Creamy Egg Noodle and Beef Casserole
Prep 30 mins
Cook 45 mins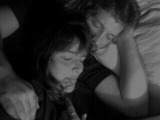 Directions
In a large skillet sauté ground beef with Italian seasoning. Drain, add the chopped tomatoes and set aside.
Begin cooking the egg noodles. While egg noodles are cooking, place in a large bowl the butter, salt, pepper, cream cheese, cottage cheese, and sour cream. Set aside.
As soon as the noodles are cooked, drain in colander, shake water out, and immediately pour into the bowl with cheese mixture. Mix to coat noodles and melt cheese.
Grease or spray a 9x13 deep dish lasagne pan. place half of noodle mixture into pan. Place 2/3 of the beef mixture on top. Sprinkle half the cheddar on top.
Add remaining noodle mixture. Finally, add remaining beef mixture and sprinkle with remaining cheddar. Bake in 350°F oven for 45 minutes.
Reviews
Most Helpful
I thought this was very good, hearty food. Perfect for my hungry father! Used ricotta instead of cottage cheese as a personal preferance but otherwise made as written. Came out creamy and beefy in the middle with a nice cheesy crust on top....YUM.

DH calls this the "mac daddy" of casseroles. Easy to make, freezes well. Have made it with italian sausage and have also made it meatless, subsituting spinach for the meat. Excellant!
I really enjoyed the layered flavours in this- you get all the taste of a lasagna without the calories! Thanks to the suggestion of another reviewer, I also added chopped onion and minced garlic which really boosted the flavour. Thanks for another great recipe 2Bleu!