Bird's Creamed Potatoes With Roasted Garlic
Prep 10 mins
Cook 20 mins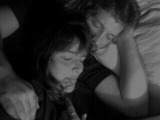 This is my most requested dish for mashed potatoes.
Directions
TO ROAST GARLIC: Cut the top off of an entire bulb of garlic just to expose the tops of the cloves and place in center of a small sheet of aluminum foil. Drizzle with olive oil and sprinkle with salt and black pepper.
Fold edges of foil up around garlic cloves to form an open bag. Roast in 350F oven until garlic is tender, about 1 hour.
Allow garlic to cool. turn bulb over and squeeze out the garlic cloves. Mash with tines of fork. (We make this by the batch and keep them in the fridge in a tightly covered jar till needed).
POTATOES: Place potatoes and onions a large pot. Cover with enough water and add a little salt and bring to a boil over high heat. Reduce heat to medium-high and cook until tender (about 20 minutes).
Drain potatoes and onions and then return them to the pot or a mixing bowl. Add remaining ingredients and beat until smooth (about 3-4 minutes).
Serve to the table in a large serving bowl with a pat of butter in the center and sprinkled with some fresh chopped parsley.
Most Helpful
we love these! the roasted garlic is perfect (sometimes we use the whole bulb, sometimes not. depends on who all is eating.) they come out so smooth. i usually leave out the onion as my husband doesn't like them much.

Creamy, rich, and delicious. Goe's together easily. This is a definate keeper. Thank you, 2Bleu
Delicious!! We really loved these flavorful roasted garlic mashed potatoes. This recipe goes together very quickly and easily with clear, well written instrucions. My garlic bulbs were fairly large, so I only roasted 1 bulb with 1/2 tsp. olive oil, 1 tsp. salt, and 1/4 tsp. pepper. Also, I added 7 cloves of garlic to the potatoes instead of 5 cloves because we like a more pronounced garlic flavor. My family loved these and gave them 2-thumbs up. Thank you for sharing this fantastic recipe...it is definitely a keeper!