Bird's Chicken Stew With Dumplings (Or Chicken Noodle Soup)
Prep 10 mins
Cook 2 hrs 30 mins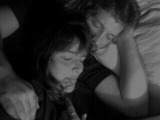 Serve this as a soup, ladling it over some cooked egg noodles, or follow with the dumplings portion of the recipe to thicken the sauce into a wonderful creamy stew. This is a family favorite and wonderful comfort food.
Directions
Rub chicken with poultry seasoning and place in large dutch oven. Add the chicken broth, water, oregano, basil, garlic powder, and salt and pepper . Bring to a boil, then reduce heat to low and cover and simmer for 2 hours or until chicken is about falling off the bone, stirring occasionally.
Carefully remove the chicken from the pot (using 2 large slotted spoons to lift it works well) into a colander placed inside a pot to catch the dripping and return it back to the broth. Add remaining stew ingredients and continue simmering the broth, but uncovered.
Once the chicken is cool enough to handle (about 15 minutes), remove the skin and de-bone the chicken (cut up any overly large pieces such as the breasts). Add chicken back to the pot. Raise temperature up to medium and let simmer 10 minutes. Taste broth and re-season with salt and pepper if needed. (AT THIS POINT you can serve it as soup by ladling it over the cooked egg noodles).
FOR DUMPLING STEW VARIATION: Bring temperature up to medium-high and stir in the heavy cream to the broth. Mix Bisquick, sage, and milk to form a dough. Drop dough by heaping teaspoons into hot broth. Don't crowd as they will fluff up, so do in batches if necessary.
Let simmer for 20 minutes, CAREFULLY turning the dumplings with a slotted spoon after 10 minutes and about every 5 minutes after that until dough is cooked through (this will also help turn the broth into a thicker stew).
If necessary, remove 1st batch of dumplings to a large bowl and repeat by dropping the 2nd batch of dumplings. Add 1st batch of dumplings back into pot, and its ready to eat.
Most Helpful
OMG this was so good. I can't believe I'm saying this but it's better than my Mother's. I had doubts about the amount of liquids but in the end the broth was so thick and rich it was perfect. Thanks for sharing. My husband ask to have this again son.
I made this for the first time tonight. I had a fairly large chicken, almost 8 pounds. So I found that I needed a great deal more liquid. I ended up using a total of 9 cups of water and broth. I made the stew version, and since time is a factor, I actually cooked the chicken overnight in the slow cooker on low. This morning I removed skin & bones and shredded chicken, it was literally falling off the bones and smelled wonderful. I added the chicken back and the veggies and left the slow cooker on low all day. I waited until 30 minutes before making dumplings to add the canned green beans and heavy cream. Everybody had seconds and said it was a keeper recipe. I have plenty left for another night, but will have to make more dumplings for the left overs. I didn't have fresh herbs on hand, so I used 1/2 tsp ground sage and 1 tsp parsley in the dumplings. Thanks for posting!
This was excellent! Definitely on my list of comfort foods. I made this with the dumplings and everyone loved it! Another keeper!