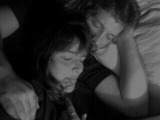 Picatta has never been simpler to make. Using cubed chicken makes it easy, economical, and diner friendly. This recipe is great served over pasta along with some garlic bread for a wonderfully elegant dinner. You can use veal or shrimp in place of the chicken if you like.
Directions
Combine flour, garlic, salt, pepper, and paprika in a plastic grocery (or large ziplock) bag. Add chicken and shake to coat well. Set aside.
Heat butter and olive oil in a large skillet over med-high heat. Shake excess flour from chicken pieces and place in skillet and saute for about 5 minutes, until golden brown. Do not overcook. Remove chicken from pan, and set aside, covered to keep warm.
Remove all but 2 Tbsp of fat, retaining browned bits of breading. Stir wine and broth into pan drippings, deglazing the pan.
Add lemon juice, capers, and parsley. Return chicken to skillet, tossing to coat. Reduce heat to medium, and continue cooking until sauce thickens slightly and chicken is cooked thru. Serve immediately with fresh lemon wedges.
Most Helpful
Such an easy dish which tastes fabulous! I made it exactly as is, and then tossed it with penne, wow, really quick and delicious dinner! I'd love to sautee some onion, green pepper and mushroom, and do the whole tossing with penne thing again! in fact, I will :) This is a great recipe, thanks for sharing!! It was made for I Recommend tag game

I, too, thought that the dish was a little tart for me, so I added more broth to get it to the taste my family liked. The chicken was tender and flavorful and the sauce had just the right amount of tartness after my adustment (I probably added 1/2 cup more broth). Next time I'll add the parsley right before serving to keep it from turning brown. Thanks for the recipe it was just delicious!

Initially, I thought that the dish was a little tart. But after the flavors melded it was quite delicious. My husband said it was restaurant quality. I will be making this again. thank you.