Bird's Chicken and Bow Ties in Cheese Sauce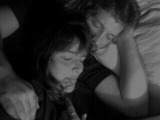 Always a crowd pleaser, and kid pleaser too! And yes, another Shanna's favorite. (My daughter loves my cooking) :)
Directions
Cook Pasta according to package directions. Meanwhile, in a large nonstick skillet, heat oil over medium-high heat; Add chicken and saute', stirring occasionally, until just browned (about 4 minutes). Remove the chicken from pan; set aside.
In same skillet, over medium high heat, bring next 4 ingredients to a boil. Reduce heat and simmer until reduced to about 1 cup (about 5 minutes).
Reduce heat to medium and stir in cheeses until incorporated and melted. Add reserved chicken and cook until no longer pink in center, about 5 minutes.
Remove from heat and stir in green onion, salt and pepper, and peas. Toss gently in a large serving bowl with the drained pasta and serve.
VARIATION: Pour mixture evenly into casserole dish, top lightly with bread crumbs and heat 15 minutes at 350°F.
Reviews
Most Helpful
This was really yummy, but I felt that it was a little too rich for me, so I'll change it the next time by using 1/2 n 1/2 instead of cream. I decided to grill my chicken instead of sauteing, then sliced thin and added with the cooked pasta. I may also try different cheeses, just for fun, gorgonzola comes to mind at the moment. Overall, very good, and I'll definately make again.

DH said he thought this was a "5". I did use half in half instead of cream and red onion instead of green onion. I all ready had left over cooked chicken so I sauted it in olive with 1 teaspoon minced garlic and the red onion and followed the instructions as directed. I also doubled the red pepper flakes. At the end I just added the pasta to the sauce in my pan. Thanks 2Bleu.

Well at my house Alfredo's are a staple! We all love them and this was awesome! I doubled the recipe for another meal. I know this will taste just as good or better tomorrow. Fantastic comfort food thanks 2Bleu!!