Bird's Chicken and Bow Ties in Cheese Sauce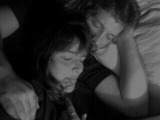 Always a crowd pleaser, and kid pleaser too! And yes, another Shanna's favorite. (My daughter loves my cooking) :)
Directions
Cook Pasta according to package directions. Meanwhile, in a large nonstick skillet, heat oil over medium-high heat; Add chicken and saute', stirring occasionally, until just browned (about 4 minutes). Remove the chicken from pan; set aside.
In same skillet, over medium high heat, bring next 4 ingredients to a boil. Reduce heat and simmer until reduced to about 1 cup (about 5 minutes).
Reduce heat to medium and stir in cheeses until incorporated and melted. Add reserved chicken and cook until no longer pink in center, about 5 minutes.
Remove from heat and stir in green onion, salt and pepper, and peas. Toss gently in a large serving bowl with the drained pasta and serve.
VARIATION: Pour mixture evenly into casserole dish, top lightly with bread crumbs and heat 15 minutes at 350°F.