Bird's Apple Bread Pudding (Flambe')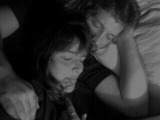 This is one of my most requested desserts over the holidays, but I make it often throughout the year.
Directions
Preheat oven to 400°F Wisk all custard ingredients. Set aside.
In frying pan, melt butter. Add raisins, sugar, and apples. Cook on med heat for about 5 minutes.
Add applejack brandy and CAREFULLY Flambe' till alcohol is cooked off. Then set pan aside to cool.
Place bread slices in bottom of 9 x 13 pan. Place apple mixture over bread. Pour custard over the apple mixture. Place in water bath and bake for 45 minutes.
Cool 20 minutes to serve warm, 3 hours in fridge to serve later or to serve chilled. Dust lightly with powdered sugar before serving.
Most Helpful
Yummy yummy! This was so good I've been snacking on it since I made it. (I couldn't even resist taking a piece out before the picture!) This was so easy to make and so much fun to flambe. I will definitely make this again!

This was super yummy!! I made it up ahead of time and baked it just about 15 minutes before dinner. I used granny smiths and added a little more sugar. I might try and add some spice to it next time, too. I used apple juice instead of the brandy. Thanks, 2Bleu!!