jovigirl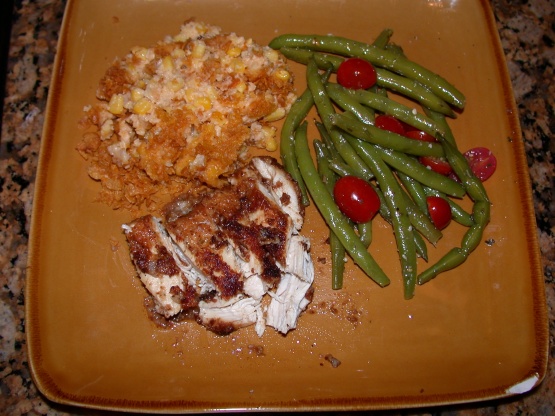 This chicken is to die for! I got it out of a cookbook from our library 9 years ago and use it alot. You can add more chicken just up your amounts of cheese and sherry.
Whisk the egg and milk together, place cheese in a shallow bowl.
Dip Chicken into egg"wash" then into cheese.
In a skillet melt the butter.
Add the coated chicken and brown for 5-6 minutes on each side.
Add Sherry.
Cover and cook on med-low heat for 35 minutes or until cooked through.