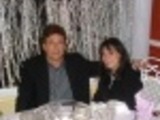 Bircher Muesli was introduced around 1900 by the Swiss physician Maximilian Bircher-Benner for patients in his hospital, where a diet rich in fresh fruit and vegetables was an essential part of therapy. The original Bircher-Benner recipe is proportionately the opposite of most muesli available in today's supermarket varieties, calling for far more fruit than grains.
1 tablespoon rolled oats, soaked in 2-3 tablespoons water
1 tablespoon lemon juice
1 tablespoon cream
1 large apple, finely grated and mixed (preferably a sour variety)
1 tablespoon ground hazelnuts (optional) or 1 tablespoon almonds (optional)
Directions
Mix all ingredients together directly before serving.
Reviews
Most Helpful
You can't get much easier nor quicker than this breakfast recipe! I've never had muesli with so little oats, but I really enjoyed the change. I was worried with the small amounts that it wouldn't be enough of a breakfast, but once you add in the whole apple it was more than enough. Thank you for a yummy breakfast treat. Made for CQ 2 - Family Picks Switzerland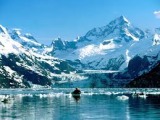 This was very good. I liked the more fruit than oatmeal change. I used a granny smith apple and some walnuts - just threw them in the food processor and chopped fine.

This method of preparing bircher muesli is my favorite. I don't bother mixing the ingredients together either which makes for a very quick breakfast or snack! First I added the oatmeal, then the grated apple followed immediately by a squeeze of mix freshly squeezed lemon/orange juice and topped with raw almonds (out of hazelnuts!) and lemon zest. A quick splash of cream and a light sprinkle of freshly grated nutmeg; set aside for a few minutes. Enjoyed by the husband and me for breakfast! Prepared for CQ 2015.