Birch Street Bacon Chicken
Prep 20 mins
Cook 50 mins

You can adjust the cooking time as you like it. You may prefer yours less cooked. We like well-done chicken--no bird-flavored jello here! Note, If you get the bacon crispy enough, you will have no worries about it getting soggy. Use a hoppy beer, like a pale ale or an IPA, or for something completely different, use a porter. If you are finishing this dish in the oven, basting helps a lot.
Directions
Combine onion powder, garlic powder, paprika and Magic seasoning.
Rub seasoning mix on all sides of chicken.
Let stand 15 minutes.
Wrap 2 slices of bacon around each chicken breast.
Fasten with toothpicks.
Heat a large skillet over high heat until extremely hot. Add bacon wrapped chicken and cook until bacon on both sides is well browned, 7-10 minutes. Add beer or water.
Reduce heat to low, cover and simmer until chicken is cooked through.
Reviews
Most Helpful
This chicken dish is wonderful and flavorful! That said, based on other reviews, I also made a couple of changes. I used essence, in place of the Paul Prudhomme's, as it is what was on hand. I reduced this, for only 1 huge breast. I did NOT heat my cast iron skillet to high, perhaps medium high, cooking on each sides for approximately 5 minutes. I finished the breast in the oven, due to size, adding the beer, and cooking at 350 for about 20 minutes, flipping once throughout the 20 minutes, to keep the bacon kinda crispy. The flavor imparted by the beer is tasty, as is the dry rub AND the bacon (I used applewood smoked.) Thanks so much for sharing, purple raider.

Based on Chef Jean's review, I decided to change the cooking method a bit. I placed 1/4 cup beer in a casserole dish with a rack, and after searing the bacon wrapped breasts in the frypan, I placed them onto the rack and baked at 350F for about 20-30 minutes. We couldn't really taste the beer (perhaps if I covered the pan, but then the bacon would not be crispy), but the chicken was fabulous. I left out the 'magic seasoning' as I have never heard of it. Just need to figure out how to get the beer flavor without the bacon getting soggy. Overall a nice recipe. Made for PRMR.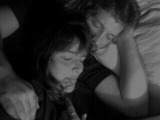 3 1/2 stars! This was a good chicken recipe, though not as special as I had thought it would be. I thought the beer made the bacon a little too soggy, and would probably finish it in the oven next time. Overall made a great dinner entree for the family. Made for PAC spring '11