Kari2344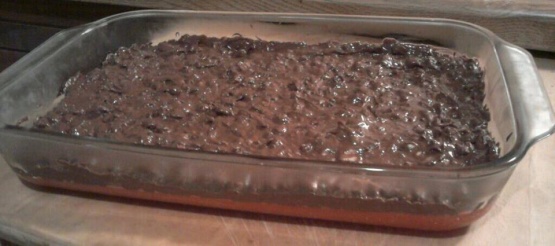 This sweet and salty dessert is probably my favorite Christmastime treat.

These taste great but I wish I would have lined my pan with wax paper so I could life them out of the pan easily or at least I should have sprayed the pan to help get them out. Thanks for the recipe!!
Boil sugar through marshmallows for 5 minutes, stirring constantly as it scorches easily. Add cherry chips and vanilla. Place in 9x13 pan and cool.
Melt chocolate chips and peanut butter in double boiler, add chopped peanuts. Spread over cherry mixture and cool.
These freeze well.