Bill Granger's Spiced Roasted Pumpkin
PaulaG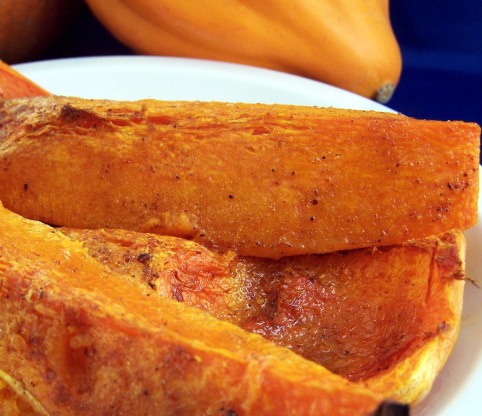 From bill's food. Works best with butternut pumpkin peeled and cut into wedges.
Preheat the oven to 220°C.
Place pumpkin in a roasting pan and sprinkle with cumin, cayenne pepper, sea salt and freshly ground black pepper.
Drizzle with olive oil and toss until the pumpkin is well coated.
Bake for 30 minutes, or until the pumpkin is tender and caramelized.