Biggest Loser White House Salad
teresas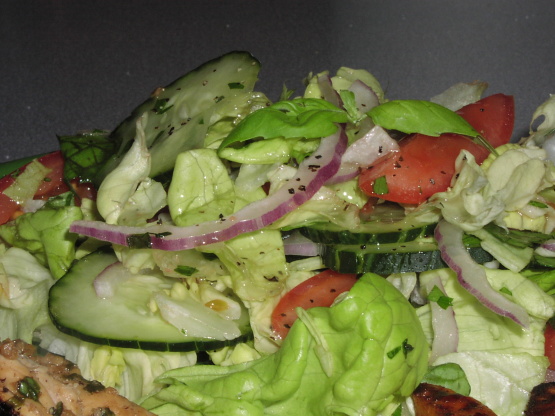 Nov. 3, 2009, the cast and contestants from the NBC competition weightloss show The Biggest Loser harvested veggies from the White House Kitchen Garden with Food Initiative Coodinator Sam Kass, then went into the kitchen to "cook" it with Kass and Executive Chef Cris Comerford.
Combine the lettuce, cucumbers, tomatoes, onions, and basil and parsley in large mixing bowl.
In a sealable container, combine oil, lemon juice, honey and salt and pepper.
Cover container and shake vigorously.
Add dressing to salad and serve immediately. Enjoy!