Biggest Loser White House Salad

Nov. 3, 2009, the cast and contestants from the NBC competition weightloss show The Biggest Loser harvested veggies from the White House Kitchen Garden with Food Initiative Coodinator Sam Kass, then went into the kitchen to "cook" it with Kass and Executive Chef Cris Comerford.
1 head of fresh lettuce, wash, dry and cut into bite size pieces (or use mixed lettuces)
1 cucumber, peeled and cut into bite sized pieces
2 fresh ripe tomatoes, washed and cut into bite size pieces
1⁄4 red onion, peeled and cut as thinly as possible
1 bunch fresh basil, washed and torn into bite size pieces
2 tablespoons fresh parsley, chopped
4 tablespoons fresh lemon juice
1⁄3 cup olive oil
1 -1 1⁄2 teaspoon honey
salt and pepper
Directions
Combine the lettuce, cucumbers, tomatoes, onions, and basil and parsley in large mixing bowl.
In a sealable container, combine oil, lemon juice, honey and salt and pepper.
Cover container and shake vigorously.
Add dressing to salad and serve immediately. Enjoy!
Reviews
Most Helpful
We made this as written except with yellow onion rather than red. Loved the use of honey in the dressing. Thanks for sharing the recipe.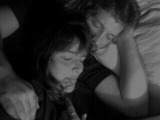 I enjoyed this salad. I did add a dash of white vinegar to the oil and used the dry basil and parsley as this was what i had on hand. I mixed together and poured over the salad. Was delicious and I served it with Crock Pot Cheesy Ravioli Casserole Thank you for sharing the recipe!

What's not to love about this salad. I really enjoyed the tang of the lemon in the dressing. I like my veggies cut large. Just like the way it looks in the salad. This will be made again. Thanks for posting. Made in honor of Sharon's DH.