GaylaJ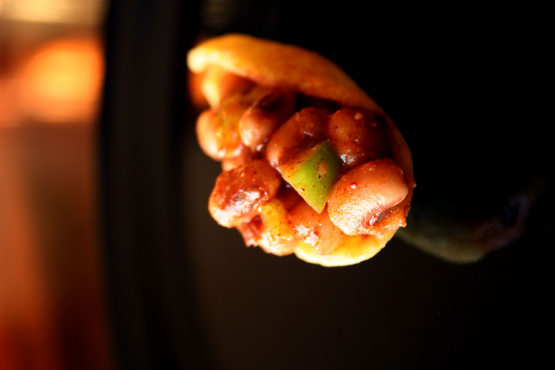 Texas has some great steak houses. One of the most colorful in the state is Big Texan Steak Ranch in Amarillo. If you can completely eat a 72 oz. steak, along with a baked potato and shrimp cocktail, you get it free. Their recipe for Texas Caviar is also very good. Try making it sometime.

This is very very good! I first saw Texas Caviar in the deli section at my supermarket where it was marketed as a spicy bean salad. I've always wanted to make some at home! This recipe really hit the spot - it's cool and nicely spicey (I was afraid it would be scorching hot with the jalapeno and the red pepper but it's not) and has a really good bean salsa flavor. I served it with tortilla chips like a dip and it was yummy! I added chopped tomatoes and it was a nice addition. I used fat-free Italian dressing (storebought) so it was healthy too! Thanks, Miss Annie!
Combine black-eyed peas with remaining ingredients.
Serve chilled with corn chips.