Big John's Baked Escargot
Prep 10 mins
Cook 15 mins
While not everyone enjoys escargots, I've converted a large number with this recipe.
Directions
Rinse escargot in a colander in order to remove any sand and set aside.
Grind spices together in a mortar until fine.
Clean mushrooms and completely remove stems, making sure to create a place for escargot.
Place in a large skillet with 1 tablespoon of the butter and sauté over medium heat for 10 minutes, stirring often.
Remove from heat and place mushroom caps on escargot dishes stem side up.
Heat oven to 350 degrees F.
Chop half of the mushroom stems up and place in small sauce pan with remaining butter, garlic and spices, discard the rest.
Cook over medium heat for 3 minutes.
Place one escargot on each mushroom cap.
Spoon butter mixture over escargots and sprinkle with parmesan.
Place escargot dishes onto a cookie sheet and bake in oven for 15 minutes or until cheese is browned and sauce is bubbling.
Use bread for cleaning up the sauce.
Reviews
Most Helpful
You can simplify the recipe by omitting the marjoram, thyme, basil, and lavender and substitute one teaspoon of herbs de provence and a teaspoon and a half of Mrs Dash (original) for the rest of the spices. I actually used a tsp of poultry spice as it has allspice in it and everybody wonders what the falvor comes from. Great flavor profile to build upon. I'm making beggars purses to put them in using phyllo dough and muffin cups. They would be great en croute as well. Thanks for the recipe!
I hesitated for a week before posting this review, because I did not use the small mushrooms like John did. I wanted to make this a starter to a simple meal, and used 6 large open brown mushrooms. I put about 5 snails in each mushroom cap, (after preparing them exactly as he did with his small mushrooms). I mixed all the spices, chopped the stems, etc. The only ingredient I did not have was lavender, so left that out. It seemed fine, until we tasted it. And this is my problem with the recipe: there are so many herbs that it kills the snail and mushroom flavour. It seems to me, as neither snails nor mushrooms have prominent flavours, they cannot take these many herb flavours without suffering. The IDEA is great. Next time I might stay with the method, but use only the usual butter-garlic-parsley combination. But still, thank you, Big John, for a novel idea on how to present snails.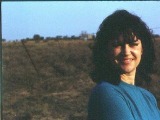 I took a chance and made this for a dinner party. Everyone raved over them. The escargot came out perfect, meaty not chewy and the flavours complimented each other to perfection. My b/f ate 16 of them! This is the first time I've made these and they weren't overcooked or bland tasting. Thanks for a great recipe. I have my dinner guests begging for it now.