Big Fat Greek Eggplant (Aubergine) Salad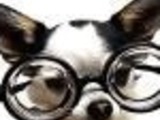 This is Andrew Zimmer's recipe. He recommends roasting the eggplant on a gas grill--you can also do it on a gas stovetop or over charcoal that isn't too hot. This is enough for 4 to 6 generous salad servings or, as a topping for crostini, enough for a whole baguette, sliced relatively thin and lightly grilled.
Directions
Roast the eggplant over a gas grill for 25 minutes at 450 degrees.
Place in a colander and allow it to cool. Puree the scallions, parsley, garlic and oregano in a food processor.
In a separate bowl, combine lemon juice, red wine vinegar, some capers, tomato, chopped parsley and the herb mixture.
Next peel away the skin of the eggplant revealing charred flesh on the inside; leave the seeds; in a lot of recipes they're called "the poor man's caviar.".
Roughly cut up the eggplant, and combine it with the remaining ingredients.
Lastly, add salt, pepper, lemon to taste. Serve the eggplant salad (hot or cold) on grilled bread.
Most Helpful
Very nice eggplant salad. I roasted my eggplant in the oven, and I compensated for the lack of smokey flavour by adding literally 2 drops of liquid smoke to the salad. I loved the addition of capers to this. They were little exclamation points of flavour that punctuated the salad.

I loved this--just great interesting flavors. This was my maiden effort at roasting eggplant in the oven--thanks to the BB for the advice. I can't wait to try roasting veggies on the grill. I served this with pita chips and will make it again.

Like katie, I didn't bother peeling the eggplants as they were young and the skin was tender. I also followed katie's suggestion of roasting some cloves of garlic while roasting the eggplant in the oven. We ate this at room temperature with crusty bread rolls, and as an added indulgence some kalamata olives, simply because we had some on hand. Not only shall I be making this often throughout the summer, but this is one recipe that will become a regular one for me: such a yummy blend of flavours and SO low in fat. Great for light lunches or as part of a mezze spread of dishes, for lunch or dinner, particularly when you know you may have been eating too much fat in other meals! Thanks Kate for sharing another fabulous recipe!