Big Daddy's Carolina Style Barbecue Sauce
DuChick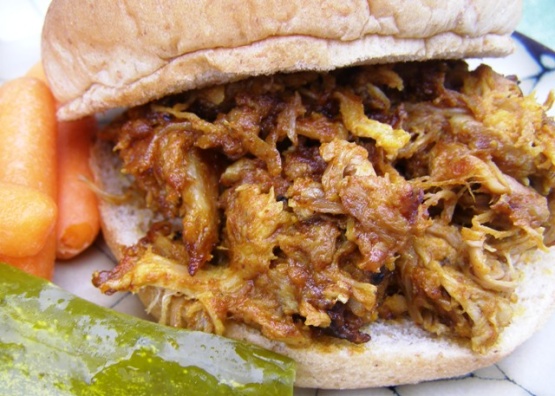 Found this on line. This is South Carolina style barbecue sauce, meaning that it is vinegar and mustard based, as opposed to the ketchup and molasses based sauces of the mid- and southwest. It combination of sweet and tangy flavors bring out the absolute best in grilled pork or chicken.

Wow! Great sauce! Even messed up and accidentally added the soy before the first simmer and still came out great! Don't think I'll be using store bought bbq sauce for pulled pork ever again! Thanks for sharing!
Mix all except soy, butter and smoke. Simmer 30 minutes. Stir in remaining ingredients and simmer for 10 more minutes. Vinegar taste may be very strong until completely cooled. Refrigerating overnight is best and allows flavors to blend.
Add a few drops of Louisiana Hot Sauce at the end if additional heat is desired.