Kitty Z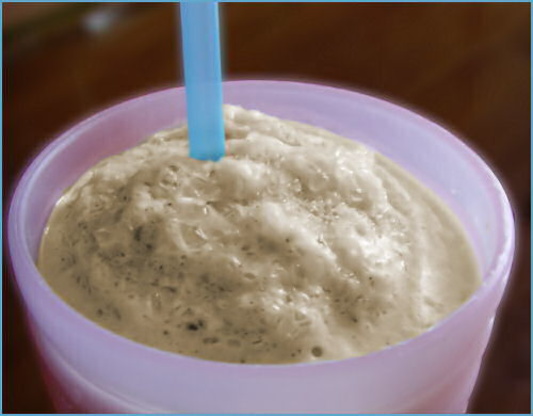 This is a great blended coffee drink. I use it often as a pick me up in the afternoon on busy days! I have even added 50ml of kaluaha for a special adult treat!

This was pretty good and very easy to mix up from the pantry. I thought it could have been a bit stronger coffee-wise; I'll probably double the coffee mix if I make this again. (I didn't use the Kahlua, so that might have made a difference, too.) The bit of cinnamon is a nice touch though. Thanks for posting!
In blender combine first 6 ingredients.
Blend few seconds.
Add 8 ice cubes and blend.
Add remaining 8 ice cubes and blend again until smooth.