Big Batch Chocolate Chip Oatmeal Cookies
diner524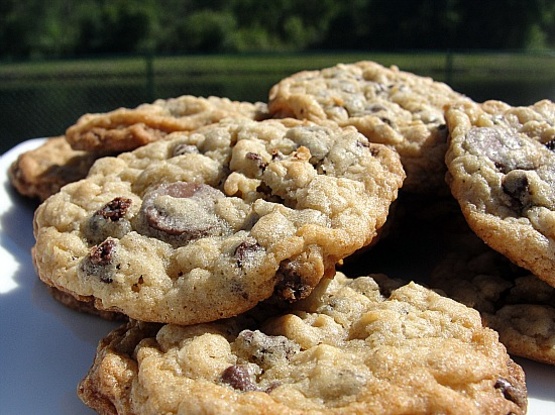 This has chocolate chips and a grated chocolate bar. It makes a huge batch of cookies. You could make some now and save some batter for later by rolling it into a log, wrapping it well and freezing it.

Too much sugar, cut the recipe in quarters, and do not use mini chocolate chips.<br/>This recipe stinks
Preheat oven to 375 degrees. Beat butter, brown sugar and sugar in a large mixing bowl until light and fluffy. Add eggs and vanilla and beat until smooth.
Sift flour, baking soda, baking powder salt and oatmeal into a small bowl. Add to creamed mixture and mix until well combined. Sti r in chocolates chips, grated chocolate and nuts.
Drop by the Tablespoon onto baking sheets about 2 inches apart. Bake 8-10 minutes until golden brown around the edges. I like to make smaller cookies using my small scoop so I am not really sure how many cookies it makes as written.