Demelza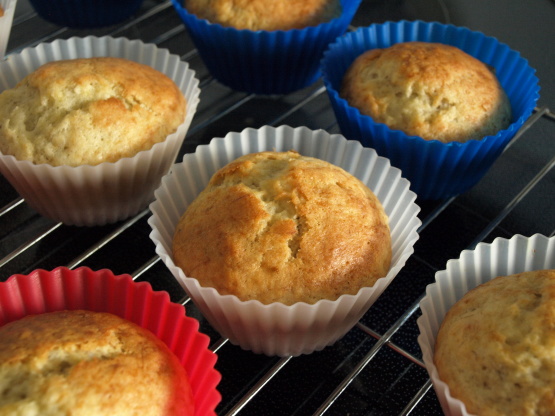 This really started out as a banana loaf recipe. I made a couple of changes to it & here are the muffins. If you only have 5 bananas that is fine. Add chocolate chips or chopped nuts if desired. Sprinkle tops with coarse sugar before baking for some extra crunch.
Mash bananas, stir in baking soda & vanilla.
Mix melted butter, oil & sugar together.
Add eggs & mix well.
Stir in bananas.
Add flour & baking powder.
Mix till combined.
Scoop into lined muffin pans.
Bake at 350° for 20 minutes.