Aguslawa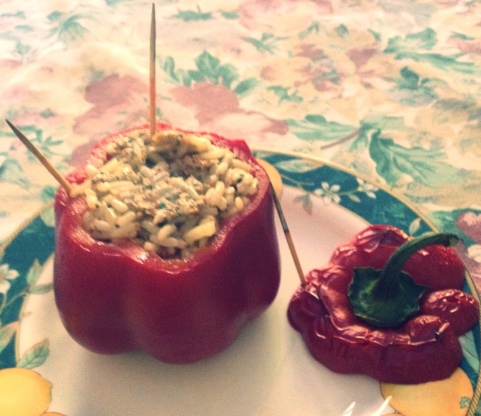 Traditional stuffed peppers, popular in Eastern countries such as Georgia, Turkey, Iran and Armenia.
Cut the tops of the peppers off, creating a 'lid' and clean the seeds out.
Mix meat with all the spices, chopped onion and lemon juice. Boil rice, sieve it and add to the mix.
Stuff peppers evenly and bake for 30 minutes at 250 degrees Centigrade.