Bibb Salad With Basil Green Goddess Dressing

Green goddess dressing was invented in the 1920's at San Francisco's Palace Hotel as a tribute to William Archer's hit play, The Green Goddess. It gets it's bright green color from lots of fresh green herbs. This dressing was originally made with tarragon, but has been updated with basil, which actually has more flavor! Delicious on green salad, but also great served with vegetables like asparagus and broccoli. Adapted from the Barefoot Contessa at Home cookbook.
Directions
Plaace the mayonnaise, scallions, basil, lemon juice, garlic, anchovy paste(if using), salt and pepper in a blender and blend until smooth. Add sour cream and process just until blended. If you are not using immediately, chill the dressing until ready to serve.
Cut each head of lettuce into quarters, remove some of the cores and arrange on 6 salad plates. Cut the tomatoes into wedges and add to plates. Pour on the dressing and serve. Enjoy!
Most Helpful
So, so good! Awesome dressing which makes a simple salad sensational. Thanks for sharing the recipe!

Love, love, love this salad. The dressing is delicious (I did use the anchovy paste). I like that the salad was simple and the dressing stood out as the star. I ended up using romaine lettuce, since that is what I had on hand.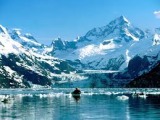 Yummy good! Shades of pesto and quite tasty as a veggie dip. All in all, I'd prefer tarragon, but this is a refreshing change.