Barb G.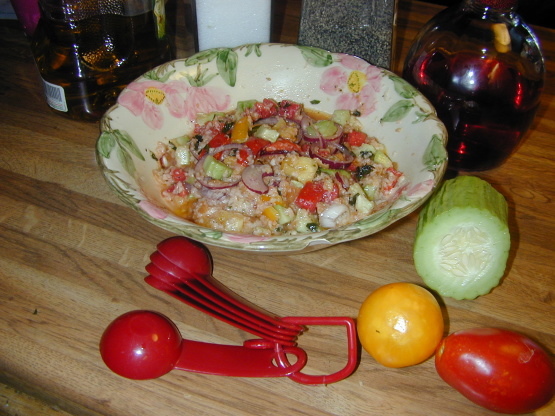 This very easy to make bread salad comes courtesy of Biba's Restaurant. I used whole wheat sour dough French bread, red and yellow tomatoes for color. Chill time not included.
Break bread into pieces, place in bowl and add cold water to barely cover; soak for about 5 minutes.
Drain bread and squeeze out as much of the water as possible with you hands; crumble the bread into a large bowl.
Add the tomatoes, cucumber, onion and basil; season with salt and pepper, Add the oil and the vinegar and mix well to combine.
Taste and adjust the seasoning; chill salad in the refrigerator for about 1 hour before serving, enjoy.