Bianco (Garlicky Fish Stew from Corfu)
Prep 15 mins
Cook 20 mins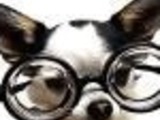 Another Diane Kochilas recipe, called 'white' because it contains no tomatoes. The addition of the wine is mine and can be omitted--but I like the sauce that results. Add or subtract garlic to your taste.
Directions
Heat the butter and one tablespoon of oil in a large stew pot or Dutch oven (large enough for you to spread fish out in a single layer--it's okay if they are crowded a bit).
Add onions and garlic and cook over medium-low heat, stirring, until softened (about 5 minutes).
Turn heat to medium high, add wine and bring to a boil, scraping up any bits from the bottom of the pan.
Reduce heat to medium low and add potatoes, salt and pepper and cook for about 8 to ten minutes.
Lay the fish fillets over the potatoes, drizzle with the remaining oil, and add just enough water to cover the fish.
Season with salt and pepper, partially cover, and simmer until fish is flaky, potatoes are soft and the liquid largely reduced (depending upon thickness of fish, anywhere from ten to twenty minutes.
Adjust seasoning, squeeze lemon over the fish and garnish with chopped parsley and lemon wedges.
Most Helpful
This was a delicious dish and thoroughly enjoyed by DH and I. I used halibut fillets, followed Thorsten and left the peel on the potatoes and sliced the garlic. Sprinkled with Kosher salt and freshly ground black pepper.
Just the kind of fish recipe I like: easy to make and delcious. The white wine is a great addition and completes this dish. I've used Tilapia fillets and they were very tasty. I didn't peel the potatoes, only sliced the garlic and added very coarse sea salt at last. Thanks Kate for sharing this recipe.