Bev I Am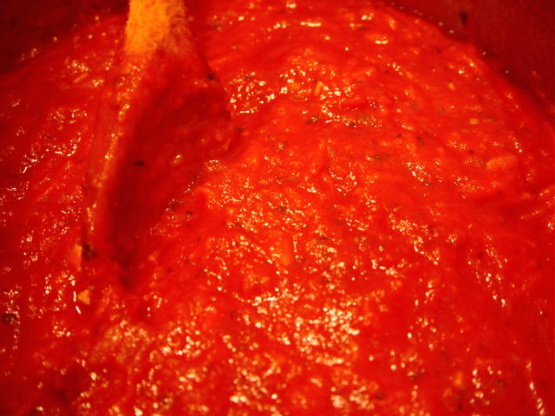 After doing a search for tomato sauce and not finding exactly what I was looking for, I came up with this tasty little concoction. It very simple, and you probably have all the ingredients on hand.
Yummy! We are vegetarians so we didn't use "real" meat... and it was still awesome!
In a heavy sauce pan heat olive oil, over medium high heat.
Add onion and cook until soft.
Add garlic and carrot and continue cooking until garlic just begins to turn color.
Add crushed tomato and tomato paste, bring to a boil.
Add bay leaves, basil, oregano, salt and pepper (to taste).
Add Marsala wine and water, return to boil.
Stir in sun-dried tomato.
After returing to a boil, turn down heat to simmer.
Allow to simmer while stirring every now and then for about 30 minutes or until thickened.
Adjust spices to suit your taste.
Serves 4-6.