Bev's Marinated Cucumber Salad
Bev I Am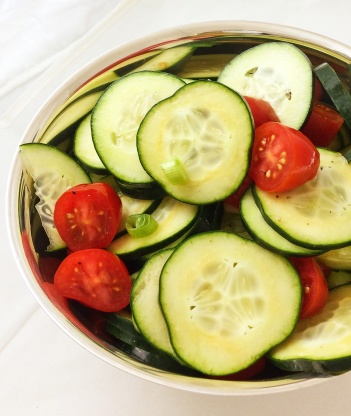 We love fresh vegetables in the summer! This simple recipe allows you to use your garden tomatoes and cucumbers very simply and is really quite delicious!

We enjoyed this combination very much. I added another tomato. Very good! Thanks for thr recipe!
Combine vegetables in a bowl.
In another small container, mix together vinegar, water, sugar, salt and pepper and combine well.
Pour over vegetables.
Cover and allow to marinate in refrigerator at least an hour.