Bev's Delicious Chicken Salad
lazyme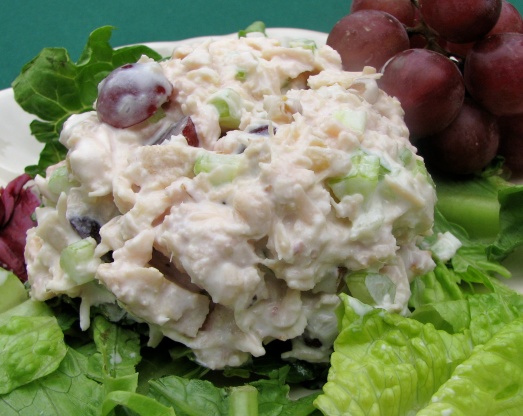 This is the chicken salad recipe that is so delicious that I don't bother making any other anymore. If I have any leftover chicken, this chicken salad will be my lunch the next day! I love it! Easy and light! Enjoy!

Bev, this was so quick and easy to make. DH made this for lunch for me today and we used Tysons cooked chicken cubes. Excellent taste! We had this with crossiants, very filling. This is a definite keeper, thanks so much for sharing. I think this is the most I have ate since I have been home. :)
Combine all ingredients.
Enjoy!