Betty's Pumpkin Potato Soup
Parsley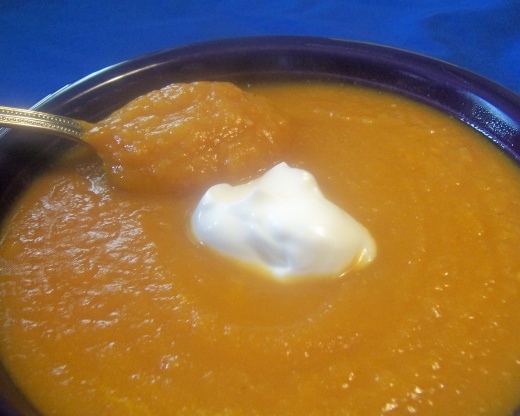 Delicious on a cold winter day.
Heat oil, add onion and cook 20 minutes.
Add garlic, cumin, corriander, and cayenne. Cook and stir for 1 minute.
Stir in pumpkin, broth, potato, sugar, salt, pepper, and water. Heat to medium. Cover and simmer for 20 minutes or until potato is fork tender.
Mash until smooth. Serve with dollop of plain yogurt on top, if desired.