Betty's Microwaved Potato, Pumpkin & Kumara Mash
Ninna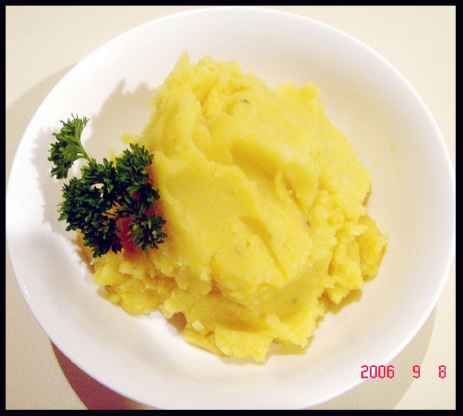 Our friend Betty makes this with cream cheese but when we need to cut down on fat I use chicken stock or a little skim evaporated milk - the cream cheese is nicer of course. I used stock in the photo I posted.
Peel and cook vegetables on high in microwave proof dish for about 10 minutes or until soft (depending on power of microwave, mine is 1200 watts).
Drain excess liquid off vegetables and mash well with cream cheese and seasoning.