Betty Crocker Peach Pancakes
jenne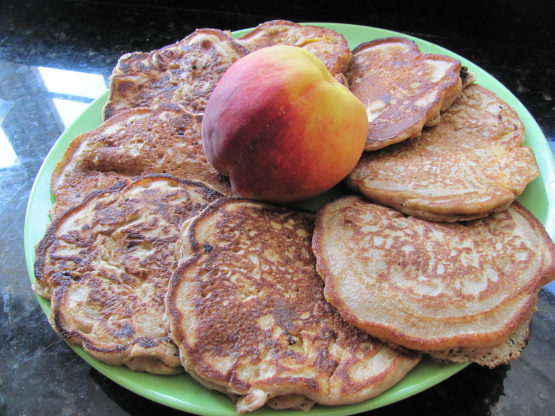 Top Review by Bobbin
Very good, fluffy pancakes. I chose to use my hand blender to puree the peaches with the milk and eggs. It was so good with just a nice hint of peach. My kids really enjoyed it, too. I used whole wheat flour and applesauce in place of oil. Yummy!
Beat egg with hand beater until fluffy.
Add rest of ingredients.
Grease griddle and heat.
Pour about 3 tbsp batter onto hot griddle and cook until edges of pancake puff and look dry around edges.
Flip, and cook opposite side until golden brown.