gemini08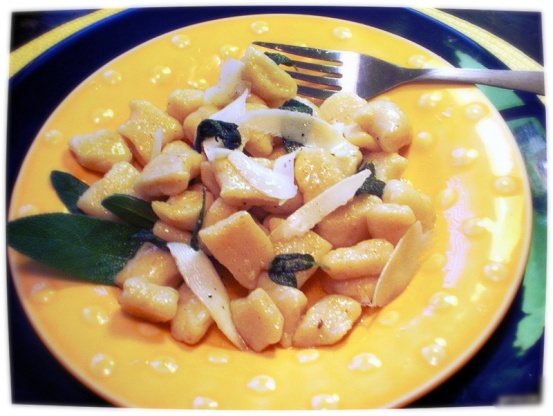 Avoid the step of cooking/baking potatoes to make gnocchi. Great recipe for weekdays when you crave gnocchi.

I have to admit, I did not have high expectations of this dish. Reluctantly I went out and bought potato flakes since I never have them in the house. The dough came together very fast and it was easy making the gnocchi shape. They cooked very fast and once cooked, had a very nice consistency, allthough the flavor was a tad bland. I topped them with a sage - brown butter sauce; well, what a lovely surprize, these gnocchi where delicious! If I had gotten them in a Restaurant, I would have never known the difference! Thank you for posting!Made and reviewed for PAC Spring 2013.
Use only Betty Crocker Potato Buds. Make only 1 batch at a time. Do not double recipe. Use no milk, no butter.
Bring water to a boil with a little salt added.
Stir in Potato Buds. Let cool a little.
Add 1 egg and mix.
Add flour and mix well (with hands preferably).
Roll into pencil strips and cut.
May be frozen on cookie sheets and then packaged.
To cook: in large pot, bring water to boil, add salt. Add gnocchi to water about 1/4 at a time, they will float to the surface when done. Remove with a slotted spoon and put into a bowl with some sauce of your choice.