Better Than Olive Garden Pasta Pomodoro
I have always loved Olive Garden's Pomodoro. This is what I came up with when I experimented at home. This does not heat up your kitchen and is a light supper dish for those hot summer evenings. If you like spice, add some crushed red pepper flakes to taste. Just don't use anything but the freshest ingredients--you'll end up with something that tastes pasty/chemical/bitter/etc.
Directions
Heat olive oil over high heat and add garlic; saute for 30 seconds.
Add tomatoes, salt, and pepper.
Saute for another 30 seconds, stirring constantly.
Remove from heat.
Add cooked pasta and chopped basil.
Toss gently.
Turn into serving bowl/dish, add 1/2 grated cheese, and toss again.
Serve immediately and pass the last 2 oz. of grated parmesan.
Most Helpful
Had this with meow's tortellini and it was terrific. I did add a bit of crushed red pepper and cut back on the olive oil. So fast, so simple, so delicious!

We loved this! Fresh summer tomatoes and basil combined with lots of garlic made this delicious. I also added some red pepper flakes. My daughter thought it was like bruschetta on pasta. Will make again!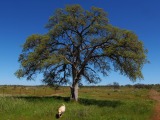 Wonderful. I loved it and it was just as good the next day. I did add a few crushed red pepper flakes as suggested. I will make this again and tell all my friends. Thanks for sharing.