Better Than Frozen French Bread Pizza
VickyJ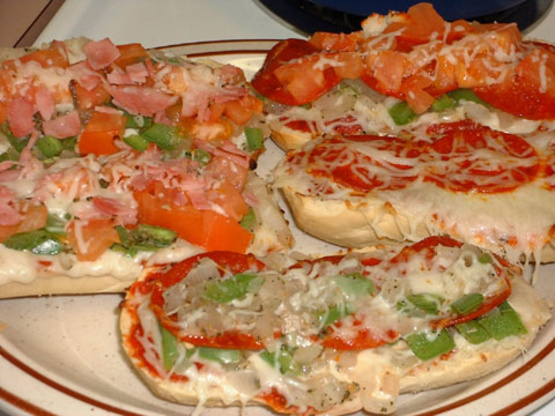 Thinly sliced onions and olives can also be added to these pizzas.

DH and I made these to use up a loaf of french bread we had on hand. We used canned mushrooms, but I think fresh ones might have been better. We found that we needed a LOT more spice, and loaded up on salt and pepper before eating. I agree with some previous reviews; I'd definitely use pizza sauce next time. We'll make this again for sure!!
Spoon spaghetti sauce over sliced bread or rolls.
Top with mushrooms and green peppers.
Sprinkle with oregano and cheeses.
Bake in preheated 375 degree oven for 12 to 15 minutes.