IngridH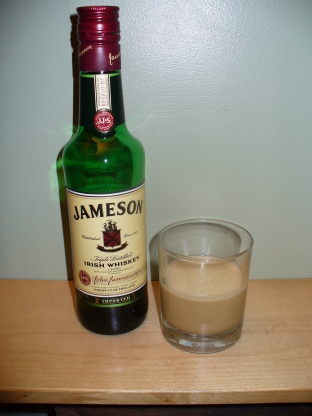 Sometimes is hard to get a bottle of Bailey's so why not make it at home? I could include this on my Christmas gifts too.

This is very good! I don't think the flavor quite substitutes for Bailey's, but the texture is a perfect match. The coffee is a really strong flavor in this, I think I might cut it back next time to get closer to the Bailey's flavor, however, I will continue to enjoy this batch until it is gone (which will likely be soon)! This was really easy to make- I used my immersion blender and a mixing bowl rather than a stand alone blender. Thanks for posting a keeper!
Whip eggs in blender; add milk and vanilla.
Liquify coffee with whiskey, then blend all ingredients.
Serve chilled.