Better Homes and Gardens Waffles
Boomette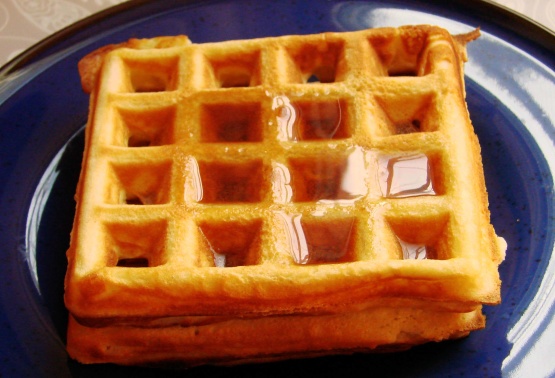 I like this recipe for quick, non yeasted waffles from the Better Homes and Gardens New Cookbook.
In a medium bowl, stir together the flour, sugar, baking powder and salt. Make a well in the center of the flour mixture.
In another bowl, beat the eggs, slightly; stir in the milk, oil and the vanilla.
Add the egg mixture all at once to the flour mixture. Stir until just moistened (the batter should still be slightly lumpy).
Pour 1 to 1 1/4 cups batter onto the grids of a preheated, lightly greased waffle iron . Close the lid quickly and do not open until done.
When done lift the waffles of the iron with a fork.
Repeat the procedure with the remaining batter.