Better Baked French Toast
Nif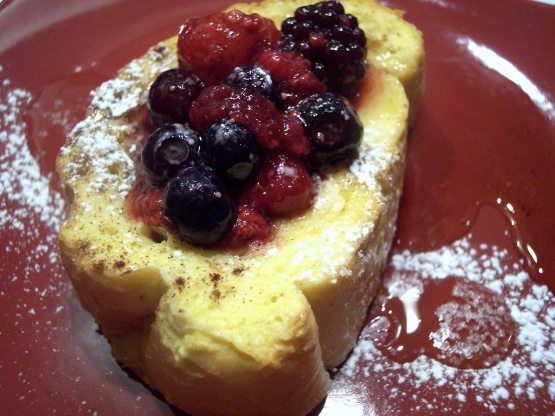 Old family favourite - updated!
Preheat oven to 325-350 degrees celcius.
Grease baking pan with margarine.
Whisk together eggs, soy milk, & vanilla
Place bread in shallow baking pan 3-4 slices across (a little squishing is okay).
Pour egg mixture over bread - ensuring that all pieces are covered.
Sprinke with spices.
Place on middle oven rack & bake for 20-25 minutes.
Plate up with mixed berries sprinkled with a bit of powdered sugar (to taste).