KateL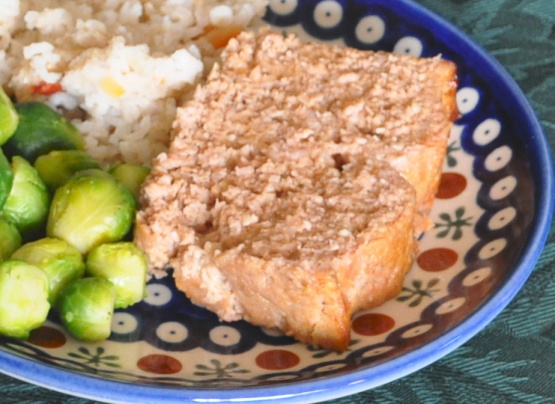 I'm not sure how long Betsy has been making this, but it's delicious and her daughter who is semi picky would choose this meatloaf every night if she could! She usually tops it with ketchup before cooking, but I leave it off! You don't need to change a thing in this meatloaf, it's seasoned perfectly!

Top Review by KateL
Great for family and kids, perfect for meatloaf sandwiches, I agree that the seasonings are perfect. This dish won't win a beauty contest, but when has meatloaf ever been a company dish? I was impressed with its uniform texture; it cut cleanly. This tasted wonderful. DH has requested that I use this recipe to make meatloaf for his fishing outings. To jazz up the presentation, I would serve with a pineapple or mango salsa. For weeknight meals, wouldn't mashed potatoes and gravy be the popular choice? To ensure even cooking, I created a dimple down the top center of the meatloaf. DH brought home 25% fat ground pork. I lifted the meatloaf from the pan with two spatulas onto a broiler pan to drain. This meatloaf did not fall apart easily during that maneuver. It took me additional time to cook this, as I cooked until a meat thermometer read 140 degrees F. I'm really glad I tried this, the taste is much better than most meatloaf recipes I have tried before. Made for Zaar Cookbook Tag.
Preheat oven to 375 degrees.
In a large bowl mix together all of the ingredients.
Put mixture into a greased loaf pan and form into a loaf shape. Cover with foil.
Bake at 350 for 45-60 minutes.
**For a crispier top, bake uncovered last 15 minutes.