Parsley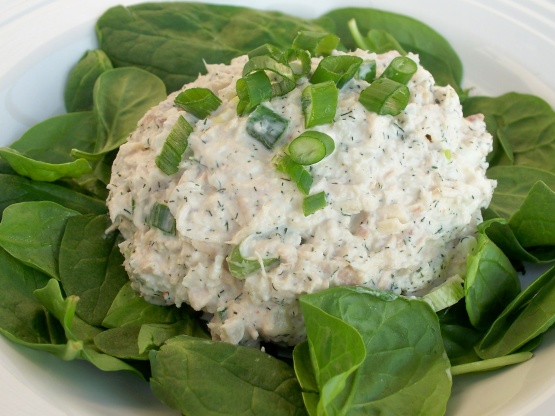 I adapted this recipe from Better Homes and Gardens, and it's the best I've ever had. Just enough crunch, just enough mayo. It's perfect! I like to serve this in pita pockets with a little lettuce.

Very, very good recipe. I made this for the Healthy Choices ABC Tag game. We really like a crunch to our tuna and chicken salad, so this was the perfect recipe for us. Tuna salad doesn't get much better than this recipe. I agree with *Parsley* no salt needed, and chill for at least two hours before serving.
In a medium bowl, combine tuna, celery, green onions, and water chestnuts.
In a separate bowl, stir together mayonnaise, lemon juice, dill, and salt. Fold mixture into tuna mixture.
Chill for a couple hours, covered.