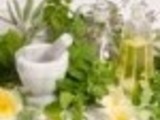 This recipe is for 2 steaks. You can increase the amount of ingredients to marinate more steaks. They come out juicy and perfect.
Directions
Mix all ingredients and place in heavy plastic bag.Add steaks of your choice.
Marinate a few hours.
Grill your steak on thw BBQ or the inside Griddler. Enjoy!
Cooking time is the marinating time.
Most Helpful
I am a vegitarian, my family is not! It is often hard for me to come up with tasty marinades or choices for meat when I don't taste them myself. My family LOVED this marinade! They raved at how tender and flavorful the steak was. Even my 14 yr old who will not eat steak without A-1 sauce said she could with this recipe! Thank you!!!
Outstanding! We loved this and I've used it many times now. Thanks, Sage!

I am not known for my ability to make a tender steak. But, this marinade made the steak so tender! I was only able to marinade for 3 hours, and used my George Foreman Grill to cook the steak. I got no complaints from my family - which hardly ever happens! I thought the marinade had too much of a mustard taste, but my husband is a mustard lover, thoroughly enjoyed his steak! Thanks for sharing this simple recipe!