Sageca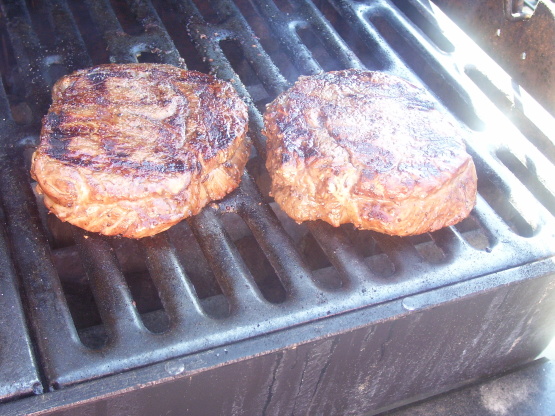 This recipe is for 2 steaks. You can increase the amount of ingredients to marinate more steaks. They come out juicy and perfect.

I am a vegitarian, my family is not! It is often hard for me to come up with tasty marinades or choices for meat when I don't taste them myself. My family LOVED this marinade! They raved at how tender and flavorful the steak was. Even my 14 yr old who will not eat steak without A-1 sauce said she could with this recipe! Thank you!!!
Mix all ingredients and place in heavy plastic bag.Add steaks of your choice.
Marinate a few hours.
Grill your steak on thw BBQ or the inside Griddler. Enjoy!
Cooking time is the marinating time.