Nimz1466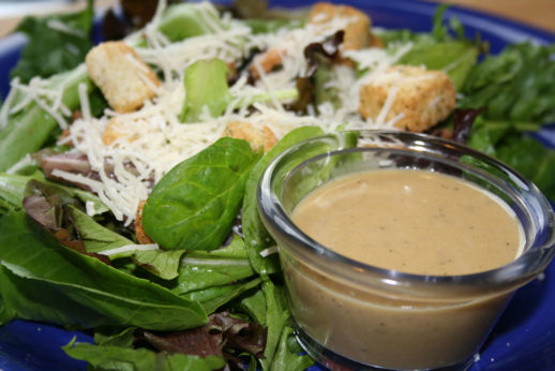 I love spinach salad and created a recipe that really is Super! .

This really is the best spinach salad! Love the dressing! Wouldn't change a thing. Thanks for sharing!!
Whisk together mayonnaise, lemon juice, vinegar, garlic, worcestershire sauce, honey and pepper.
Slowly drizzle in the oil. Set aside. Combine spinach with mushrooms, bacon bits, croutons, cheese and eggs.
Parmesan cheese is a great alternative.
Toss with the dressing.