Best Rub for Grilled Steak
Boomette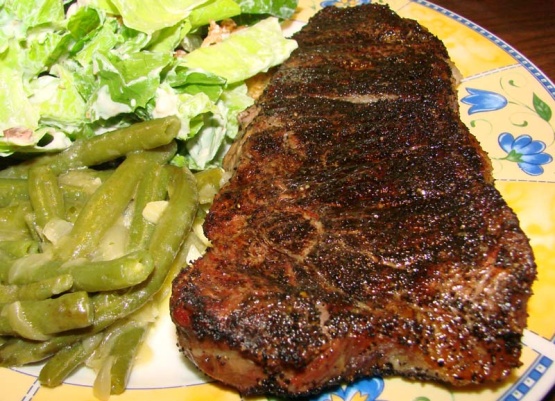 DH saw this on one of the grilling shows on the Food Network. I was skeptical--but am now hooked!

This rub was different. It wasn't bad, but not necessarily anything overly special either. On the plus side, the ingredients are simple and usually things that people always have on hand. Quick and easy to throw dinner together, especially when it's hot out and you don't want to spend a lot of time in the kitchen.
Grind the coffee really fine if you have a grinder.
Mix ingredients together and rub generously on the steaks.
Grill the steaks the way you like them.
This mix makes enough for about four Rib-Eyes.